Welcome to Taberna!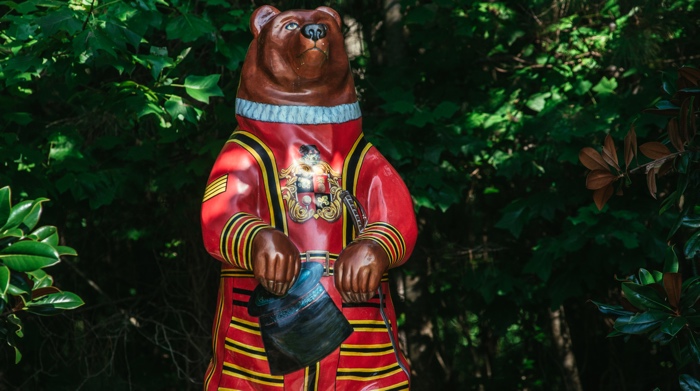 We know what it is like to move into a new community and then try to get your "bear-ings". Here is some basic area information to help you learn your way around.
Post Offices
1. 1620 Old Cherry Point Rd, New Bern
2. 1851 S Glenburnie Rd, New Bern
3. 233 Middle St # 101, New Bern
Ward 3 Alderman



Bobby Aster
Phone: (252) 649-4100
email: aster@newbern-nc.org
Voting Information
Taberna is in Craven County, Precinct "Grantham 2B"
Although our residents can vote wherever they wish across the county, our "local" voting station is:
New Song United Methodist Church
521 W Grantham Road
New Bern, NC 28562
Trash and Recycling Information
Trash and Recycling are picked up weekly in Taberna on Tuesday mornings. Please place your items out curbside Monday night. "Green" or Yard Waste trash pick up, such as trimmed branches, yard debris, etc. is picked up on Monday mornings.
Here are some useful guidelines. Important to note is that if you exceed the size of your trash receptacle, you must have a Craven County trash sticker on EACH extra bag of trash. You can purchase these at the following local places:
Household Garbage
Acceptable: Household garbage, glass, waxed food and juice cartons, pots or pans, styrofoam, broken dishes or ceramics, light bulbs, plastic grocery bags
Unacceptable: Hazardous materials, motor oil, paints, discarded TVs or computers
*Place GDS cart away from vehicles or fences, no later than 6:00 AM on your scheduled pickup day. Bagged trash in excess of your GDS cart must have a Craven County trash sticker on the bag for collection.
Recycling
Acceptable: Glass containers (clear, brown, and green), aluminum beverage cans, newspapers, plastic jugs, food cans
Unacceptable: loose trash, yard waste or other non-recycling materials, broken glass or light bulbs, styrofoam.
Mixed Paper Collection
Acceptable: Envelopes, paper bags, writing paper, copy paper, magazines, colored ledger paper, chipboard, detergent boxes, cereal and tissue boxes. *Place all mixed papers in a clean, brown, paper bag beside recycle bin.
Unacceptable: Frozen food containers, waxed food and juice cartons, loose mixed paper.
Yard Waste
Acceptable: Limbs no longer than 5 feet and no larger than 5 inches in diameter; leaves, pine straw and grass clippings must be bagged; small twigs and hedge clippings must be bagged; hedges and/or bushes must have excess dirt or sand removed from the root. Loose leaves and pine straw are accepted curbside from November 1st through the last day of February.
Unacceptable: Loose piles of leaves (except during loose leaf season), clippings, pine straw, any debris resulting from contracted services (including landscapers and tree services – this debris must be hauled off by the contractor or homeowner), sand or dirt piles.
We are very fortunate to have a county recycling center very close to us. All of the above items can be brought there, along with bulk waste, which is defined below:
Acceptable: For appliances (such as freezers, refrigerators, washers, dryers, and/or water heaters): remove doors to appliances or place in a manner that ensures there is no access by animals or small children. Furniture such as sofas, tables, mattresses, small appliances (microwaves, toasters, & vacuums), paint cans that are dry and have lids removed, wood, tires that have been separated from the rim.
Unacceptable: Tires on the rim, window frames or doors with glass still in them, filled or partially filled paint cans, treated wood, mirrors, carpet, cement, concrete or brick items, roofing shingles, sheetrock, propane tanks, railroad ties, any demolition or construction debris (this should be removed by the contractor or homeowner), loose clothing (clothing must be bagged – no trash sticker is required).
Our local recycling center:
Monettes Convenience Site
4001 Old Cherry Point Road
Operating Hours: Tuesday, Thursday and Saturday, 7:00am – 6:30pm. Sunday, 1:00 – 6:30pm
For more information, please contact Craven County Solid Waste Department: 252-636-6659